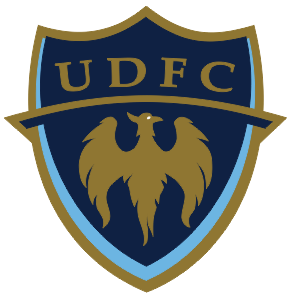 UDFC is migrating to a new registration platform and an updated website.
Please use this link to access info for the Spring Season.
Additional program information will continue to be available on this original site until we complete the switch-over.
News & Updates
UDFC Picture Day Information
​
Photo Packets should be completed before arriving at the field.

Exact CASH payment is required to purchase photos.

Players whose families are not purchasing photos, are invited to stand with their team for the group photo.

If your picture time is before your game time, players should be at the field at least 5 minutes before their scheduled picture time.

​
PICTURE TIMES
Sat 09/21/2019 Hillcrest
8:20 AM Blue 2 (Moulder)
8:30 AM Grey 1 (Gutberlet) & Orange 1 (Thrash)
9:00 AM Yellow 1 (Guldner/Harris) & Maroon 1 (Lakhdar)
9:30 AM Yellow 2 (Berk/Brown) & Grey 2 (Donohue)
10:00 AM Blue 3 (Jones) & Maroon 3 (Stell)
10:15 AM Black 2 (Creighton/Alosi)
10:30 AM Blue 1 (Murray) & Black 1 (Dupont)
11:00 AM Black 3 (Vujaskovic) & Grey 3 (Gutberlet)
Sat 09/21/2019 Drexel Hill MS
8:30 AM Grey 4/5 (Attas) & Black 4/5 (Dolceamore)
9:15 AM Maroon 4/5 (Weaver) & Orange 4/5 (Schaffer/Magolan)
10:00 AM Grey MS (Kelly) & Blue MS (Hoyt)
10:30 AM Yellow MS (McCullough) & Black MS (Wise)
Sun 09/22/2019 Aronimink
12:30 PM Maroon A (Gomes) & Yellow A (Maturo)
1:00 PM Blue B (Hall) & Grey B (Murray)
1:30 PM Black A (Vujaskovic) & Blue A (Tyre)
2:00 PM Black B (Hegg/Guldner) & Orange B (Otis)
2:30 PM Grey A (Wells) & Orange A (Creighton)
3:00 PM Maroon B (Berk) & Yellow B (Miller)
There are no items in this list
Please reload