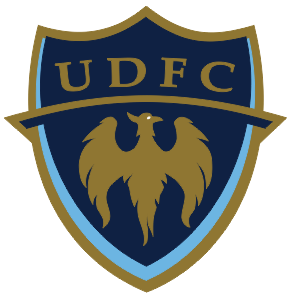 UDFC is migrating to a new registration platform and an updated website.
Please use this link to access info for the Spring Season.
Additional program information will continue to be available on this original site until we complete the switch-over.
Fall Soccer League
The UDFC Fall Soccer League is the club's primary soccer season. The goal of the program is to provide individual player skill development through weekly soccer games in a fun, low-pressure environment.
UDFC offers co-ed divisions for players 1st Grade through Middle School. A player's division is based on their Fall school grade.

The 8 game season runs September through mid-November.

No Soccer Columbus Day Weekend.

Games are played on Saturday mornings on Upper Darby School District fields.

Warm-ups and Games run 1 hour. Actual game times vary based on age.

The Game format is based on US Soccer's small-sided game recommendations:

1st Grade divisions play 4 against 4 (no goalies)

2nd Grade division plays 5 against 5

3rd & 4th Grade divisions play 7 against 7

5th grade through Middle School divisions play 9 against 9

Teams are determined by the Intramural Program Committee with the intention to form teams that are balanced and equally competitive.

Teams are coached by parent volunteers.

Days and times of team practices are determined by the team coach.

All players are provided with a team shirt, soccer socks and ball.

Players must provide their own shin guards and soccer cleats.

All Players in 1st through 3rd grade divisions receive participation medals

3rd Grade division and above participate in playoffs with 1st and 2nd place teams receiving finalist t-shirts.
​
Important Program Dates - 2020
​
Open Registration - Mid June - August 31
Late Registration Begins - August 31
(Divisions may be waitlisted or closed)
Season Begins - September 19
Picture Day - TBD
No Soccer Columbus Day weekend
Season Ends - November 21
​
PROGRAM FEE - $70