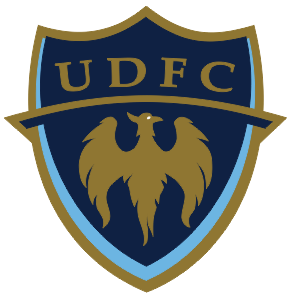 UDFC is migrating to a new registration platform and an updated website.
Please use this link to access info for the Spring Season.
Additional program information will continue to be available on this original site until we complete the switch-over.
PA Child Safety Law Compliance Procedures for Volunteers and FAQ's
- PROCEDURE HAS BEEN UPDATED FOR THE FALL 2019 SEASON -
​
To comply with applicable PA Child Protective Services Laws, all adults 18 years and older acting as a UDFC volunteer, who will be in direct contact with children and have primary responsible for the welfare of children during UDFC-sponsored activities, are required to provide to UDFC these three background check clearances, complete the two online safety certifications and familiarize themselves with the PA mandatory child abuse reporter rules.
REQUIRED CLEARANCES -
Once completed you will receive a certificate with the results of the check. These certificates need to be scanned and uploaded to your coaching registration account as a single PDF file. Contact the club administrator if you need assistance with completing these.
PA Child Abuse History - (Free) - To access the online application: www.compass.state.pa.us/cwis

PA State Police Criminal Records - (Free) - To access the online application: https://epatch.state.pa.us/Home.jsp

Federal (FBI) Criminal Background - complete one of the options below based on your state residency history

FBI Criminal Background Check - (Fee - Submit receipt for reimbursement by Club) - ONLY for volunteers who HAVE NOT been a continuous resident of Pennsylvania for 10 years. The Pennsylvania Department of Human Services utilizes identiGO to process fingerprint-based FBI criminal background checks. The fingerprint based background check is a multiple step process. For more information and to begin the registration process: http://keepkidssafe.pa.gov/cs/groups/webcontent/documents/document/c_267907.pdf

Affidavit of Exemption - (Free) - ONLY for volunteers who HAVE been a PA resident for the past 10 years. Affirm in writing that you are qualified to volunteer by not having been convicted of a disqualifying offense. To download the affidavit, go to: https://usys-assets.ae-admin.com/assets/947/15/Child%20safety%20-%20Affidavit%20of%20Compliance.pdf
​
ONLINE SAFETY CERTIFICATIONS - Free if completed through your coach's registration account- log in here - http://udfcsoccer.bonzidev.com/home.php
Heads Up - Concussion safety training

SafeSports - Identification and prevention of child abuse, bullying and hazing in youth sports
MANDATORY REPORTER INFORMATION
ALL ADULT VOLUNTEERS ARE MANDATORY CHILD ABUSE REPORTS
PA law does not require specific training for volunteers. However, UDFC strongly recommends you review the information on child abuse and the responsibilities of being a mandatory reporter. Access the FAQ's and additional info at www.keepkidssafe.pa.gov
​
Child Safety Law Compliance FAQ's (Frequently asked questions)
​
Who is responsible for getting the clearances?
All adults 18 years and older volunteering as coaches, asst. coaches, team managers. Volunteers between the ages of 14-17 are NOT required to have clearances. Adults (18 and up) who only volunteer once, are NOT required to submit clearances. Electronic submission is acceptable. Notarized copies are not required.
What if I have completed these clearances for another organization?
Clearances are portable and valid for 5 years. You can submit your clearances directly to the Club Secretary.
You must still complete the EPYSA Risk Management Application
What can disqualify me from volunteering with UDFC?
The current standards for disqualification are set in accordance with US Youth Soccer and US Soccer policy: conviction of a felony, crime of violence or a criminal offense against a person.
Who is responsible for paying for the Clearances?
Most clearances are now free to volunteers. If you are required to submit an FBI fingerprint clearance, UDFC will reimburse the cost of new clearances submitted for ACTIVE, ASSIGNED UDFC volunteers. Reimbursements can be requested by contacting the Club Treasurer at
What if I don't have my clearances by the beginning of the season?
Until you submit all required clearances to UDFC, you will not be allowed to serve or volunteer with UDFC in positions that require clearances.
How often will I need to get these clearances?
Clearances are good for 5 year. They are portable and may be used with other organizations. Please save a copy of your clearances for future use. If you have completed the first three clearances for another organization, you may submit that documentation to UDFC. The EPYSA Risk Management clearance must be completed or updated each season with your current volunteer position.
Who will see my clearances?
We understand that the information contained on these clearances could be intensely private. The clearances will be submitted to and maintained by the Club Secretary with additional access restricted to Club Officers and only for eligibility confirmation.
How long will I have to wait for the clearances?
Currently, the Child Abuse History Clearance and The State Police records check is, or should be, instantaneous. The FBI fingerprinting can take up to a month to receive your response. Please plan accordingly.
How do I submit my Clearances?
As you receive your clearances, please contact the Club Secretary at . You can email PDF copies of your clearances or arrange to deliver/mail printed copies.