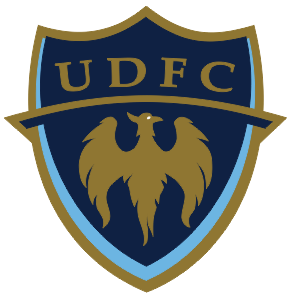 UDFC is migrating to a new registration platform and an updated website.
Please use this link to access info for the Spring Season.
Additional program information will continue to be available on this original site until we complete the switch-over.
Photography and Image Usage Policy
​
​
Highlighting the achievements and celebrating the successes of UDFC's players and teams is an integral part of promoting our community and programs. To this end, UDFC will from time to time photograph and/or videotape our players in a variety of club-related activities. Practices, clinics, games and club events are a few examples of these activities.
Therefore, as a condition of participating in UDFC activities, UDFC reserves the right to use these photographs and/or videotape footage in UDFC communication tools such as the club newsletter, annual reports, club web site, social media postings, sponsorship materials and other mediums of communication.
​
UDFC recognizes there is also a need to balance this goal with the need to respect your player's privacy. Therefore, it is the policy of UDFC that photographs, videotapes and/or images of individual players will only be used with the consent of a child's parent or guardian. Permission may be given verbally or in writing. If a parent or legal guardian believes an image of their individual players has been used without permission, a request for removal is to be submitted to the communications committee. Photographs and/or images of groups of players (those including four or more players and/or images documenting UDFC soccer games) are exempt from this policy, and will be used at the discretion of UDFC.