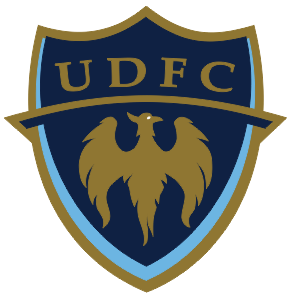 UDFC is migrating to a new registration platform and an updated website.
Please use this link to access info for the Spring Season.
Additional program information will continue to be available on this original site until we complete the switch-over.
Registration Fee Assistance Policy and Procedure
​
Upper Darby Futbol Club ("UDFC") believes that a family's ability to pay should never be a barrier to participation in our programs. No child living in Upper Darby will be denied access to our programs for financial reasons. Registration fee assistance is available. Please contact the UDFC Treasurer () for more information on how to request assistance.
Procedure for Fee Assistance
A written request by mail or email must be submitted to the Club Treasurer requesting fee assistance. The letter must include the following:

The player's name(s), address and family contact information and the program they are requesting the assistance for.

A short statement explaining the family's financial need and whether the need will be ongoing or a one-time request and if the request is for partial or total assistance.

The Treasurer will review all requests and make an initial determination of eligibility.

A request that is not initially accepted will be submitted to the full fee assistance committee for a final determination. A review by the Treasurer, Club Registrar and the appropriate Program VP will make a final determination by majority vote.