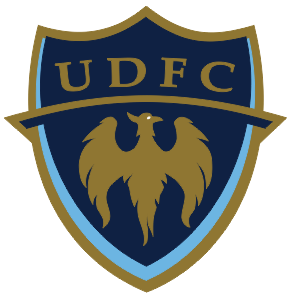 UDFC is migrating to a new registration platform and an updated website.
Please use this link to access info for the Spring Season.
Additional program information will continue to be available on this original site until we complete the switch-over.
SPONSORSHIP INFORMATION
UDFC is proud to partner with a wide range of businesses both big and small. A sponsorship with UDFC offers business an opportunity to put their brand in front of the over 500 UDFC families, in a favorable, positive context. UDFC offers several levels of participation with varying price points that will fit most budgets. UDFC is a 501c3 charitable organization so sponsorships are tax-deductible.
​
Current sponsorship information is available in the Sponsorship Packet which you can download and print using the button below.
​
Registration for Sponsorship is now also being taken through the UDFC Registration Portal
​
Specific questions can be emailed to - admin@udfcsoccer.org