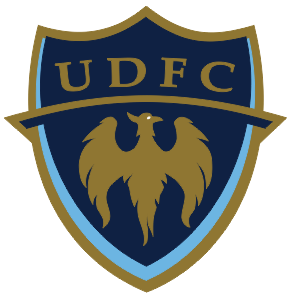 UDFC is migrating to a new registration platform and an updated website.
Please use this link to access info for the Spring Season.
Additional program information will continue to be available on this original site until we complete the switch-over.
TOPSoccer
​
It is with great disappointment that we are unable to offer the TOPSoccer program for the Fall 2020 season. Our program volunteers have moved on and we are currently looking for a new coach and administrator for the program. If you are interested in helping re-start this program please contact Josh Dailey, UDFC President at
​
UDFC's TOPSoccer (The Outreach Program for Soccer) is designed to meet the needs of children and young adults that have physical and/or intellectual disabilities who want to participate in the game of Soccer. The program is focused on player development and the enjoyment of the game rather than competition.
​
The UDFC program is open, at no cost, to any player 5 to 19 years old with a disability. Disabilities might include: Autism, Down Syndrome, Muscular Dystrophy, Cerebral Palsy, Sight or Hearing Impaired, Traumatic Brain Injury

The 6 session season runs September through October. No program Columbus Day Weekend.

The 90 minute sessions are held Saturday mornings at the Upper Darby High School Stadium.

A player's placement in smaller groups within the program is based on their ability and not the player's age.

The program is directed by a TOPSoccer Certified Coach/Trainer, and assisted by UDFC and UD High School soccer players.

All players are provided with a uniform and soccer ball.

Players must provide their own shin guards and soccer cleats or sneakers.

All Players receive recognition of participation at the completion of the season.
Questions about this program can be sent to –
Important Program Dates -
​
NO CURRENT SEASON INFORMATION AVAILABLE
​
Open Registration - TBD
Season Begins - TBD
Picture Day - TBD
Season Ends - TBD
Soccer Buddies Info Sheet
Adult Volunteer Info Sheet