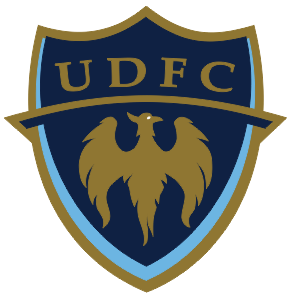 UDFC is migrating to a new registration platform and an updated website.
Please use this link to access info for the Spring Season.
Additional program information will continue to be available on this original site until we complete the switch-over.
Travel Player Uniform Policy
​
The cost for travel uniforms are included in the yearly program registration fee. A full uniform will be provided in a player's first season and then every other year after that as long as they continue in the travel program. Care should be taken to ensure that the uniform will last for two seasons.
Requests for a full or partial replacement of a player's uniform that conflicts with this policy should be made to the player's coach. Replacement for size will be made without charge. A fee covering the full or partial replacement of a uniform may be charged if the replacement is due to loss or damage occurring outside normal soccer activities.