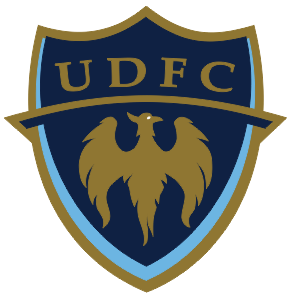 UDFC is migrating to a new registration platform and an updated website.
Please use this link to access info for the Spring Season.
Additional program information will continue to be available on this original site until we complete the switch-over.
Weather Closure Policy
​
Thunder & Lightening Policy
SUSPEND ALL ACTIVITIES IMMEDIATELY, LEAVE THE FIELD AND SEEK SHELTER
Safety first. UDFC teams do not play or practice if there is lightning or thunder. For travel teams, this policy applies regardless of whether you are playing home or away. If you can hear thunder, you can be struck by lightning, regardless of perceived distance. Activity is not to resume until all thunder and lightning has ceased for 30 minutes.
​
Field Closure Procedure and Notification Policy
Game cancellations can occur at the individual field, club or league level for two reason.
1. Field or weather conditions that are dangerous to players.
2. Conditions that will result in damage to the field if played on.
Club and league cancellations will be determined by the club's Facilities Coordinator based on current and forecasted weather and current field conditions. Cancellations will be posted on the club website and social media as quickly as possible, but may not be made until game time. Notification of cancellations will also be emailed to all affected families.
An individual field may also be closed by the Facilities Coordinator, Program Coordinator, Field Marshal or Referee. Closures are to be based on a game time evaluation of a field's condition and the weather. A field must be evaluated by one of the club representatives before the field is re-opened. The Facilities Coordinator must be notified immediately of any closures or re-openings initiated by another club representative.
Coaches may not close or re-open a field without permission from one of the above club representatives.
Every attempt should be made to play a scheduled game. It is difficult to reschedule travel league games and intramural games will not be rescheduled under normal circumstances. Soccer is a game that is meant to be played in most conditions and weather.